Sykesville MD Tree Removal and Tree Trimming Experts
Here at Cutting Edge Tree Experts, we offer comprehensive tree care for residents throughout Sykesville MD and its various neighborhoods. Whether you have an overgrown poplar ready for a trim, need help clearing fallen branches after a storm, or are simply seeking advice on how to grow a healthy oak, Cutting Edge Tree Experts is here for you. We've been serving residents of Sykesville Maryland for years now, and our expertise is unrivaled.
Some of the many tree services we offer in Sykesville MD include:
Cabling
Tree Trimming
Tree Removal
Lot Clearing
Tree Pruning
Stump Grinding
Storm Damage Cleanup
Fertilization
Tree Reshaping
Crown Thinning
To see some of the many projects we've worked on, check out our photo gallery.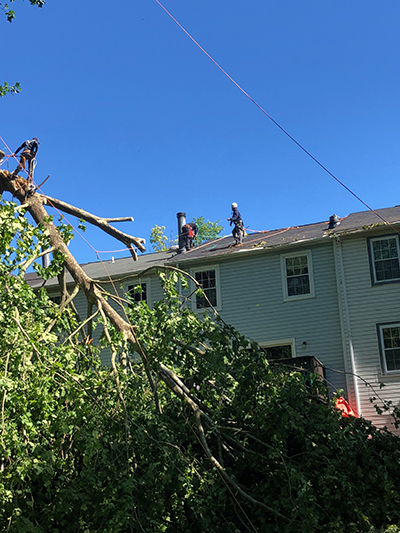 If you are searching the internet for "best tree trimming near me" "best stump removal near me" or "tree services in Sykesville Maryland," Cutting Edge Tree Experts serves all of Sykesville, Maryland and its neighboring towns and cities. Get in touch with us today!
Google Review By David G.,
"Chad sent his crew of about 10 guys to my house to prune a 30' Honey Locust tree that had become overgrown. These guys showed up, pruned the tree, and were out in 30 minutes. They left absolutely nothing behind, not a leaf, not a stick, nothing. The best part of the experience was the result of the pruning. The tree looks amazing! They trimmed and thinned the tree allowing for maximum shade"per my request", and opened the inside to allow light to enter through the canopy. Truly amazing work and will recommend!"